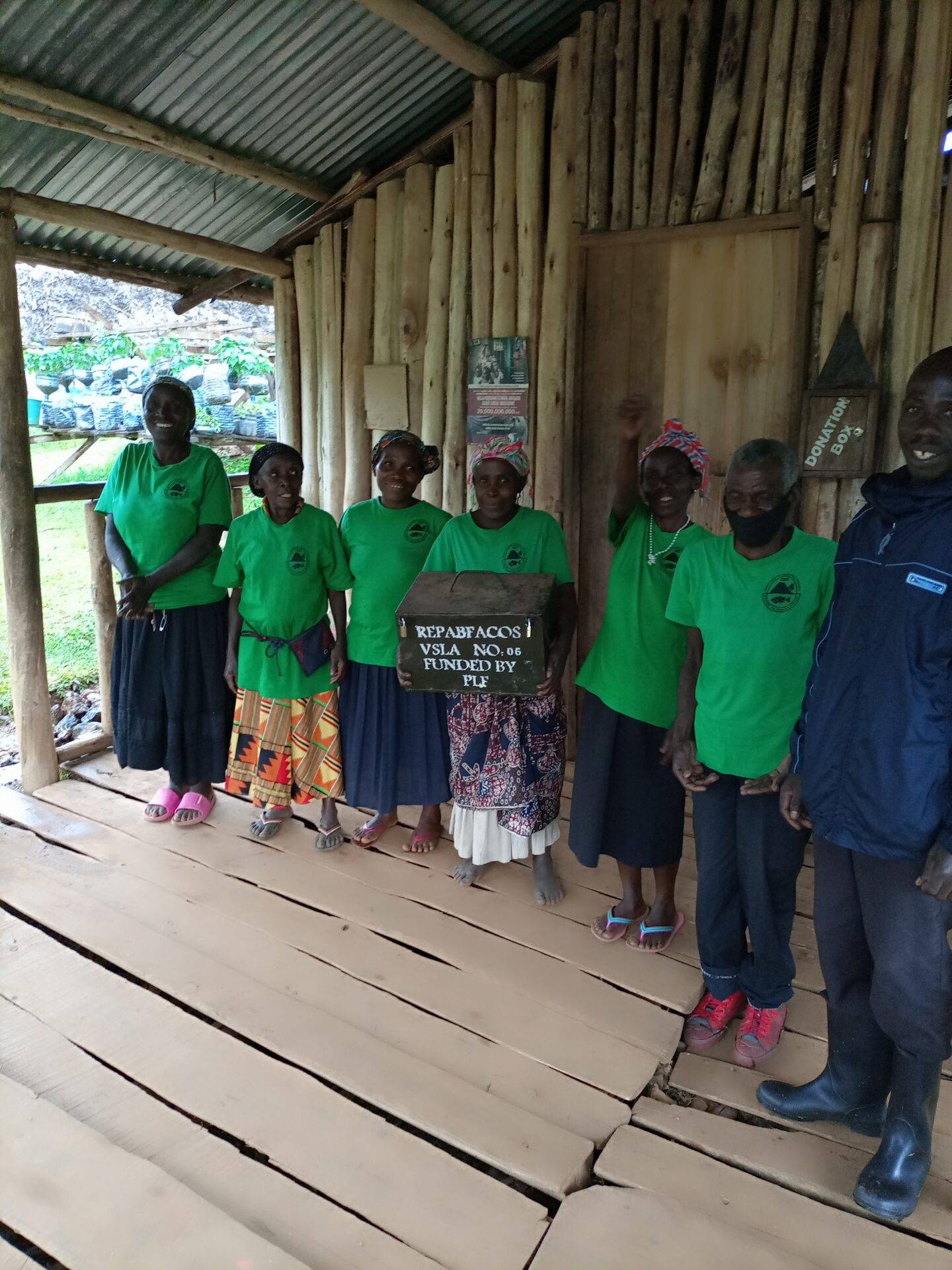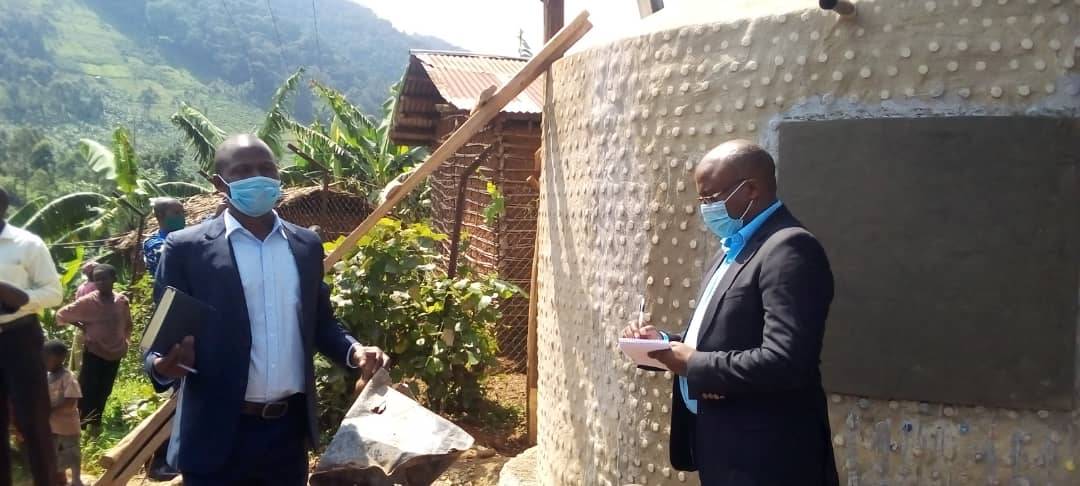 Slide 1

CIBIC is committed to support her beneficieries with livelihood projects. It has been able to form and register with...
Slide 1
Supporting communities with up-cycled plastic waste rain water harvesting tanks

The project is turning plastic bags and bottles into a strong Eco-bricks and using those bricks to build...
Conserving Biodiversity in Protected Areas in Uganda
Community Initiatives for Biodiversity Conservation (CIBIC) aims to bring harmony between man and nature. We strive to improve the livelihoods of people in park-edge communities of the protected Bwindi Impenetrable Forest.
Social transformation starts when you give local people knowledge about climate and environmental issues. Understanding these issues is the first step towards serving the people, protecting the forest, and saving wildlife.
Our conservation approach.
CIBIC understands that information is power, so uses various media options among which is a drama group of reformed poachers and Batwa pygmies to carry out conservation education and awareness among people in park edge and off park edge communities, poachers who hear the conservation message voluntarily reform, when they reform they hand over their poaching tools to CIBIC and those tools are handed over to Uganda Wildlife Authority,  the reformed poachers are recruited, trained in agriculture, helped to form Village Savings and Loans Associations (VSLAs) for financial support, and given technical guidance and supported to access market when they harvest, with aim to help them find a sustainable alternative source of livelihoods as opposed to poaching. We operate a demonstration center for climate smart organic agriculture and plastic waste upcycling into rain water harvesting tanks for the public to view and appreciate.
Our organization strives to reduce threats and aid in nature conservation. We help locals organize into groups and empower them with the knowledge, skills, and resources needed to transform their livelihoods. Aside from this, we also:
Promote sustainable agriculture as a source of food and income as opposed to poaching
Spread education and awareness on the benefits of conservation
Operate learning centers and field demonstration gardens for training and supporting beneficiaries in the sustainable farming of fish, mushrooms, vegetables, fruits, and small animal rearing
Provide agricultural consulting services remotely to member farmers
Give farmers access to local produce markets and tourism lodges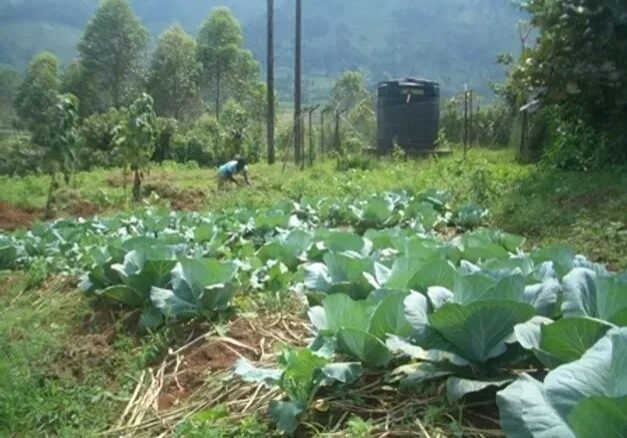 Establish new markets for local food purchase, which replaces food previously purchased in the cities and outside countries
Provide jobs on the farm for landless people to keep them socially active
Give access to nutritious farmable foods outside of local bush meat and wild edibles
CIBIC is a nonprofit organization founded in 2012. We are led by John Bosco Tusingwire, a native of the Bwindi Community in Kanungu, Uganda. Our organization is situated just outside Bwindi Impenetrable National Park headquarters and two kilometers from the Democratic Republic of Congo border.
CIBIC recently formed a cooperative society of members. The cooperative is registered under the names Reformed poachers and Batwa Farmers' Cooperative society Limited. It has an independent leadership but supervised by the supreme body of CIBIC.
To conserve biodiversity by providing alternative sources of living outside protected areas, training and supporting the local youth, women, and Batwa Pygmies neighboring the parks in organic agriculture for nutritious foods, income, and sustainable development.
Creating a resilient community with the potential to make a sustainable living off the land and other resources they have and with a positive attitude towards biodiversity conservation.
Meet John Bosco Tusingwire
John's motivation to start CIBIC sprang from his experience growing up in poverty, hunger, and lack of education. He worked in the tourism sector in Bwindi and gained support from many mentors and donors. Because of this, he was able to pursue his education. At university, he aspired to conserve the mountain gorillas as a way to end local poverty, hunger, and malnutrition. John graduated with a degree in agricultural land use and management at the University of Makerere.
We currently serve more than 3,500 people in Southwestern Uganda, a 12-hour drive from the capital Kampala on poor roads. Most of these people are subsistence farmers who live below $1/day. These also include Batwa pygmies, reformed poachers, and women and children.
The conditions are tough, but our people are energetic, proud, strong, caring, and giving—even when it seems like there is nothing left to give. They are determined to improve the quality of their lives and the lives of their families.
In 2014, CIBIC won Africa's SEED Award under sustainable mushroom farming enterprise. We were recognized because of our entrepreneurial and innovative ideas that are locally driven and have great potential to contribute to sustainable development enterprises. These in turn can make real improvements in poverty eradication and environmental sustainability while contributing to a greener economy.
Our founding director, John, attended and participated in the high-level symposium held in Nairobi, Kenya from September 9-11, 2014. SEED Initiatives is an initiative of the United Nations Environment Programme, International Union for Conservation of Nature, and United Nations Development Programme.
Help us preserve one of Uganda's protected parks and improve the lives of its locals. For more information about our advocacy, contact us today.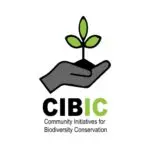 Mr.Johnbosco Tusingwire-Founding executive Director

Mr.Kaleb Kahima Tusiime-Chairman

Mrs.Gloria Tushemereirwe-General Secretary